Pop-up Coworking with Indy Hall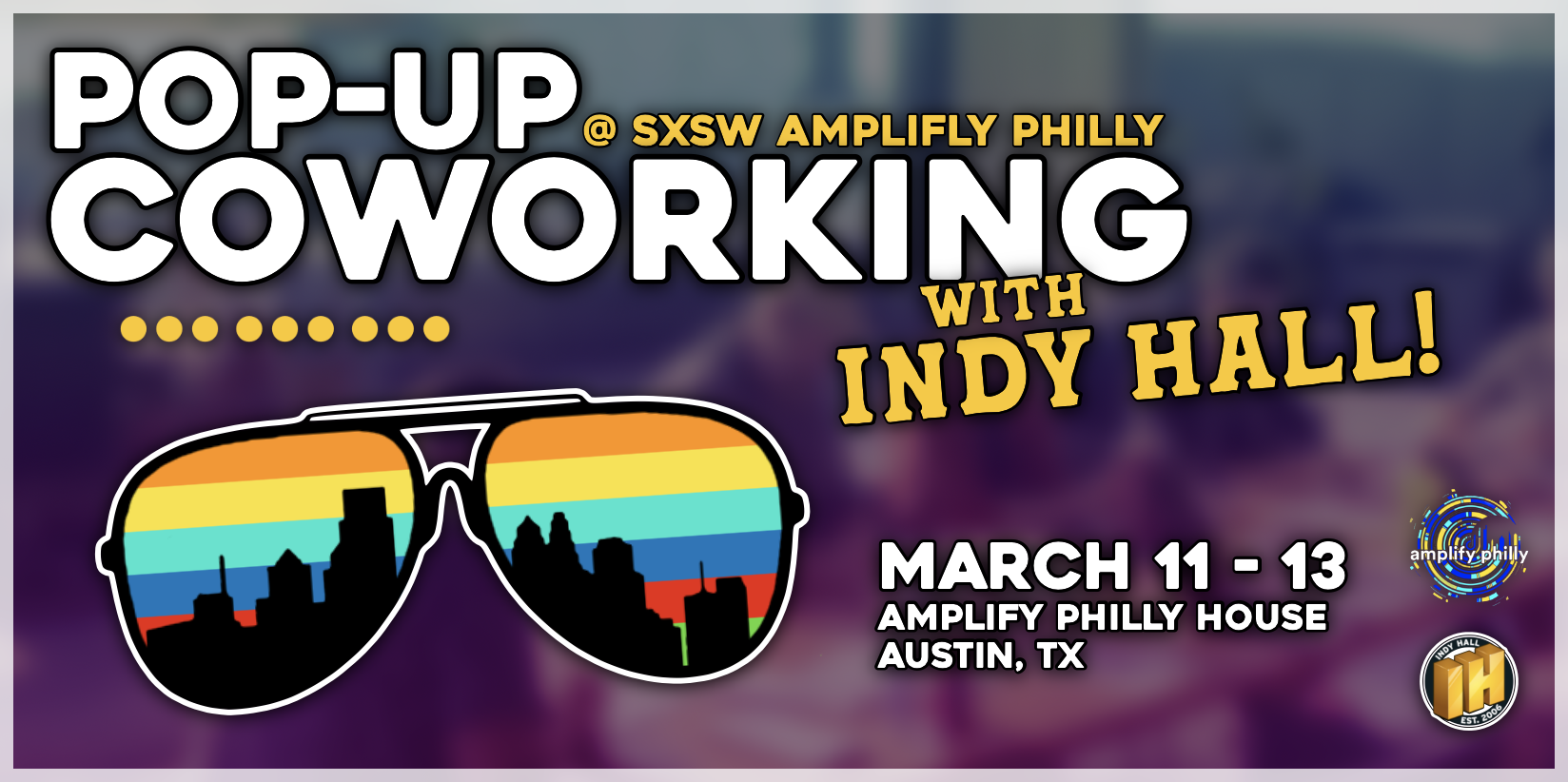 The origin of Indy Hall, Philly's highly revered and long-running coworking community, owes a lot to SXSW. A cadre of more than a dozen Indy Hall members traveled to Austin in 2008 to show the world what Philly was all about. That rag-tag crew contributed to the first-ever panels about coworking as a movement. They partied, they plotted, and…they partied some more. Internet giants like Wordpress founder Matt Mullenweg and Gary Vaynerchuk partied with them. Philly's tech community made an impression on SXSW. SXSW made an impression on us. 
 
More than a decade after we started our own community alongside SXSW, Indy Hall is finally returning to the storied Austin festival. This time, we're collaborating with Amplify Philly to host our signature coworking experience: an intentional, comfortable, people-first approach to staying social and productive.  
 
We still believe the world needs to know how amazing Philly is, and we're so excited to return to Austin to represent what makes our city so special. We can't do it without you.